Lviv National Philharmonic Orchestra of Ukraine @ The Tilles Center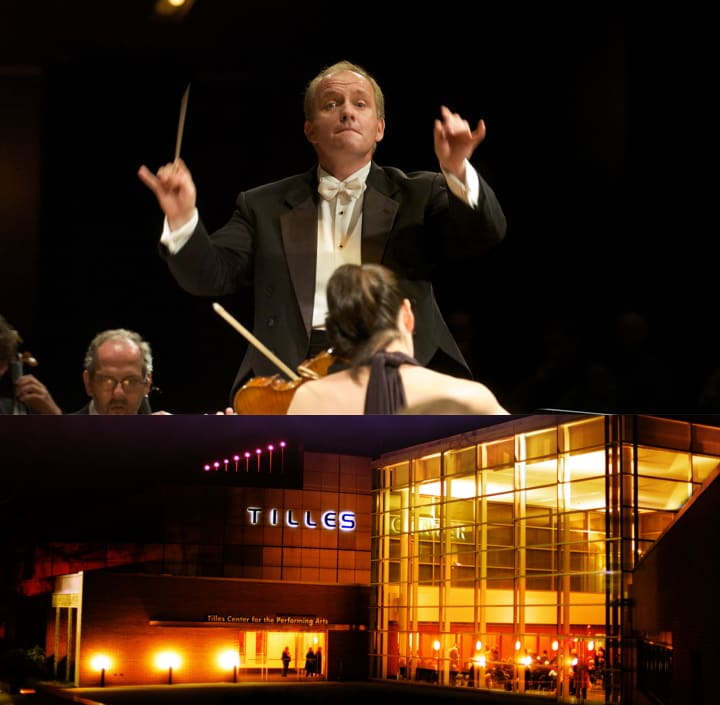 Tilles Center for the Performing Arts will present a beautiful evening of classical music with the Lviv National Philharmonic Orchestra of Ukraine.
>>> or Buy Tickets Your Way * <<<
* must buy 3 or more shows to save up to $7 per ticket
As the war in Ukraine continues, this resolute group of musicians has pledged to carry the spirit of our country, and the Tilles Center for the Performing Arts at LIU Post are honored to be a stop on the orchestra's 40-date tour. Led by Principal Conductor, Theodore Kuchar, the orchestra will be joined by Ukrainian piano soloist, Oksana Rapina. On the evening's program is Chamber Symphony No. 3 for Flute and String Orchestra by Ukrainian composer Yevhen Stankovych, Grieg's Piano Concerto in A minor, performed by Ms. Rapina, and Beethoven's grand Symphony No. 7 in A major.
To show our support for Ukraine, a portion of proceeds from this event will support World Central Kitchen's humanitarian efforts in Ukraine.
We would be honored to have you join us for this very special event and are happy to offer members of your organization complimentary tickets to the concert. Up to 8 complimentary tickets per person may be requested in person or by phone by calling our box office (516) 299-3100. Additional tickets may be available upon request.
I look forward to hearing back from you and I hope this message finds you and your families well during this very difficult time in Ukraine.